How To Subscribe To a Monthly or Yearly Plan
In order to subscribe to one of our monthly or yearly image optimization subscription plans, you'll first need to make sure you have an Imagify account. If you don't have one yet, you can use this guide on how to create your free Imagify account.
Once you have your Imagify account created, you can log in and visit our Imagify Subscriptions page where you will have the option to select monthly or yearly payments and either our Growth Plan with 500MB of monthly optimization quota or our Infinite Plan with unlimited monthly optimization quota.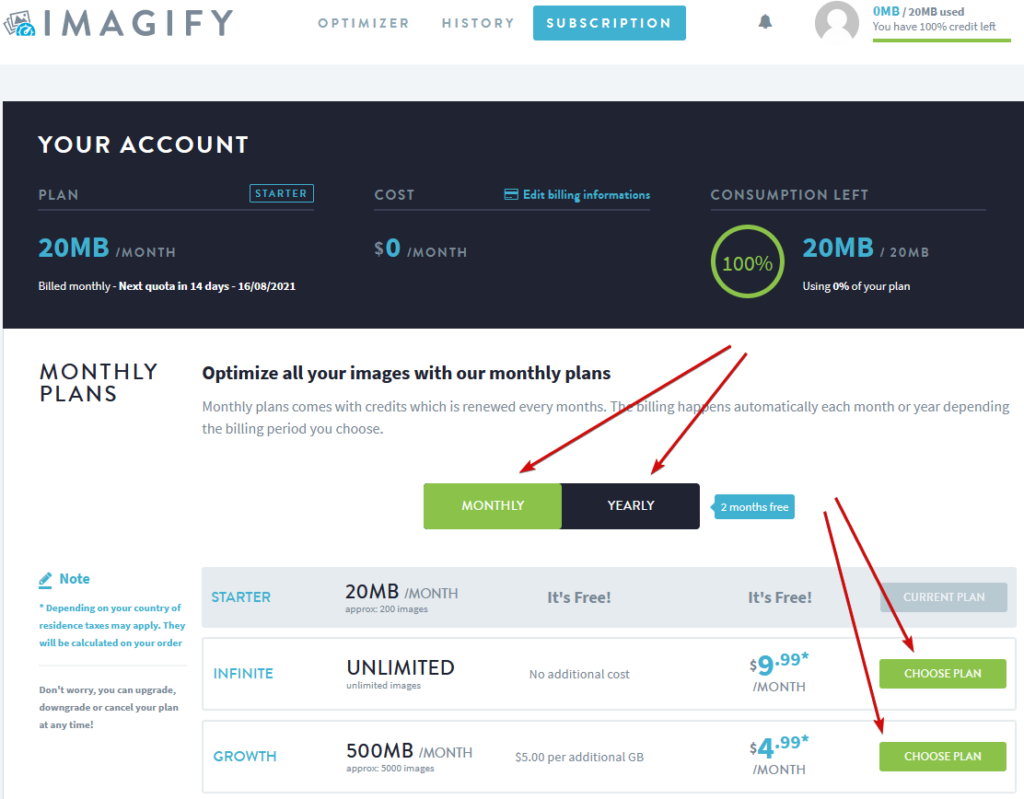 After you click Choose Plan, a popup will appear where you can fill in your name, country, VAT number (if applicable), and coupon code if you have one. Once you've done that, click Go To Checkout.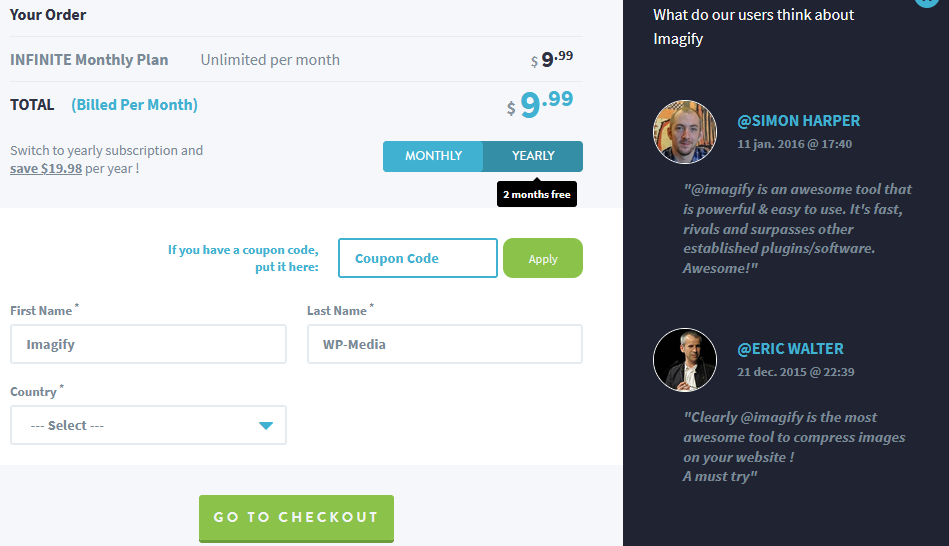 You'll now see an option to pay with either a credit card (pre-paid cards will not work) or PayPal. Click on the option you prefer, fill out the payment information, and click Pay and your subscription should complete.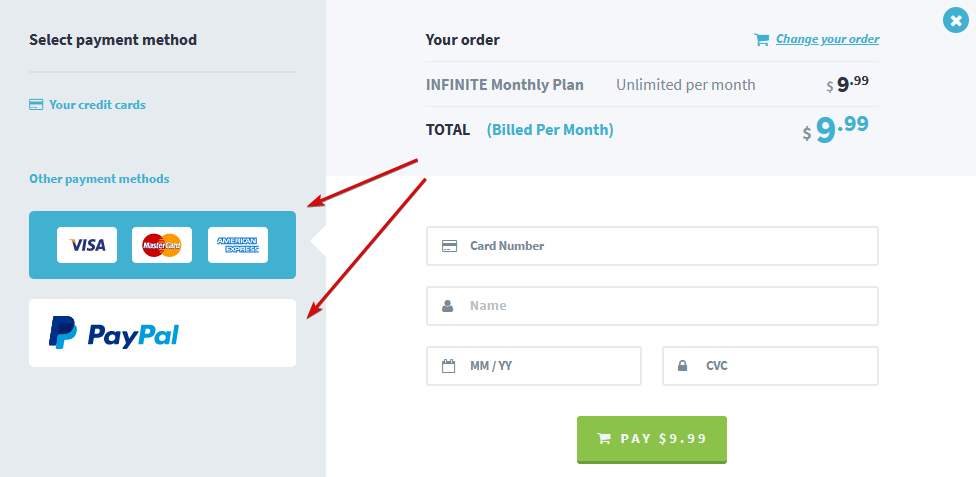 Was this guide helpful?

Great! Glat we could help!

Thank's for your feedback
Great! Glat we could help!
Your feedback has been sent to our team We value every bit of feedback we receive as it helps us to improve our products and services. Thank you for your time.