How to Add Coupons
Coupons can be added during the checkout process:
Go to Subscription page
Choose the plan you want
The Checkout popup will appear
Add the coupon to the field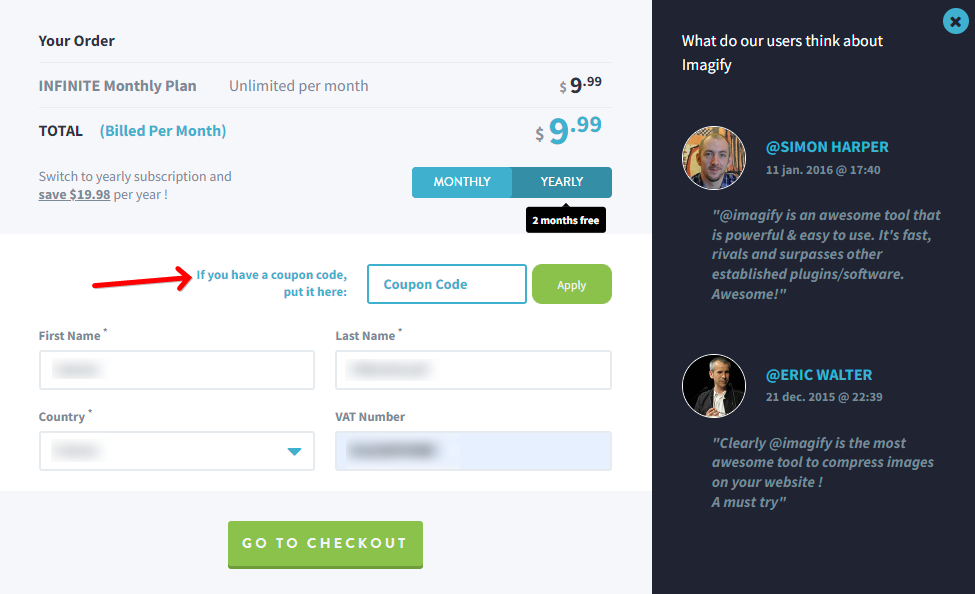 In case something does not work, you can contact our support anytime, and we will help.
Was this guide helpful?

Great! Glat we could help!

Thank's for your feedback
Great! Glat we could help!
Your feedback has been sent to our team We value every bit of feedback we receive as it helps us to improve our products and services. Thank you for your time.