How to Resize Larger Images
With the WordPress plugin, you are able to resize your larger images.
In order to enable that option go to Settings > Imagify on the "Media Library" section: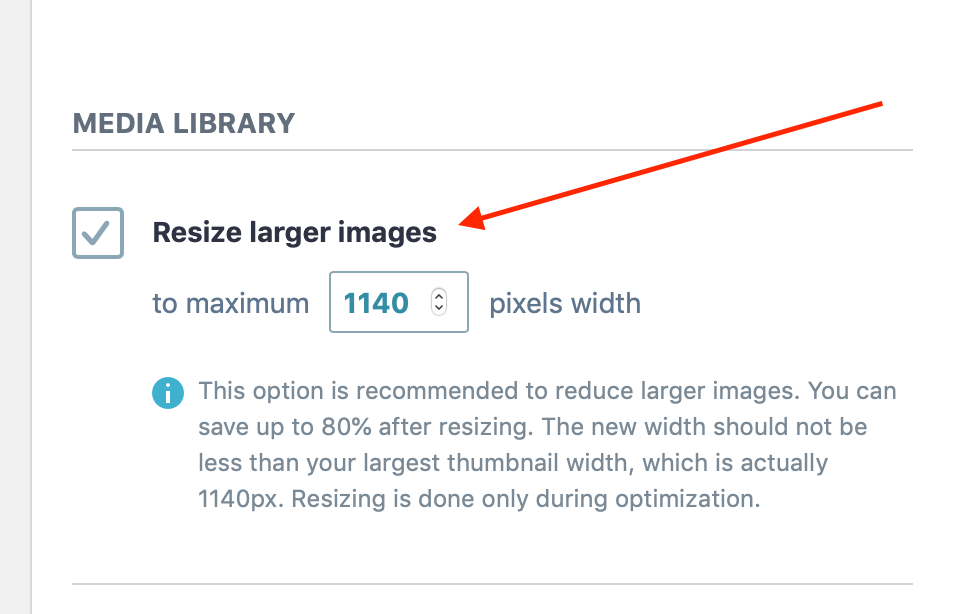 The maximum width that you are able to set should not be less than your largest thumbnail width.
If you'd like your images to be resized to a lower value or to deregister thumbnail sizes visit the following guide on How to deregister thumbnail sizes and lower the "resize larger images" setting
Was this guide helpful?

Great! Glat we could help!

Thank's for your feedback
Great! Glat we could help!
Your feedback has been sent to our team We value every bit of feedback we receive as it helps us to improve our products and services. Thank you for your time.