How to check Media Library size?
The best way to check how much quota you need in order to optimize your images is to check the size of Media Library (wp-content/uploads directory).
With the latest updates of WordPress, this became quite easy.
In your WP Admin panel, navigate to Tools > Site Health
Go to the Info Tab
open Directories and Sizes block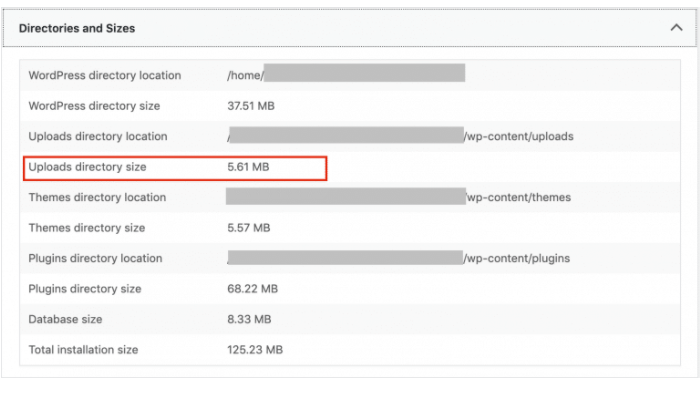 This will open the information panel where you can get your uploads folder size.
Was this guide helpful?

Great! Glat we could help!

Thank's for your feedback
Great! Glat we could help!
Your feedback has been sent to our team We value every bit of feedback we receive as it helps us to improve our products and services. Thank you for your time.