What Subscription Do I Need?
Imagify offers different types of plans, including the free Starter Plan and paid monthly and yearly subscription plans. To see the subscription plan details, you can visit the Imagify Subscriptions page. Here you will be able to see what is included with each plan, view current pricing, and subscribe.
In case you're not sure exactly which plan would be best for your situation, we do have a tool that can be used to help you with this decision.
In your WordPress Admin, you can go to Settings > Imagify, and then select "What Plan do I Need?"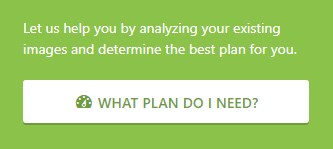 Quota usage is based on the original file size of your images, so this "What Plan Do I Need?" tool will recommend a plan based on the overall size of your image library and the average size of the images you uploaded during the last 3 months. You can subscribe to a Monthly or Yearly Plan directly from here based on your needs.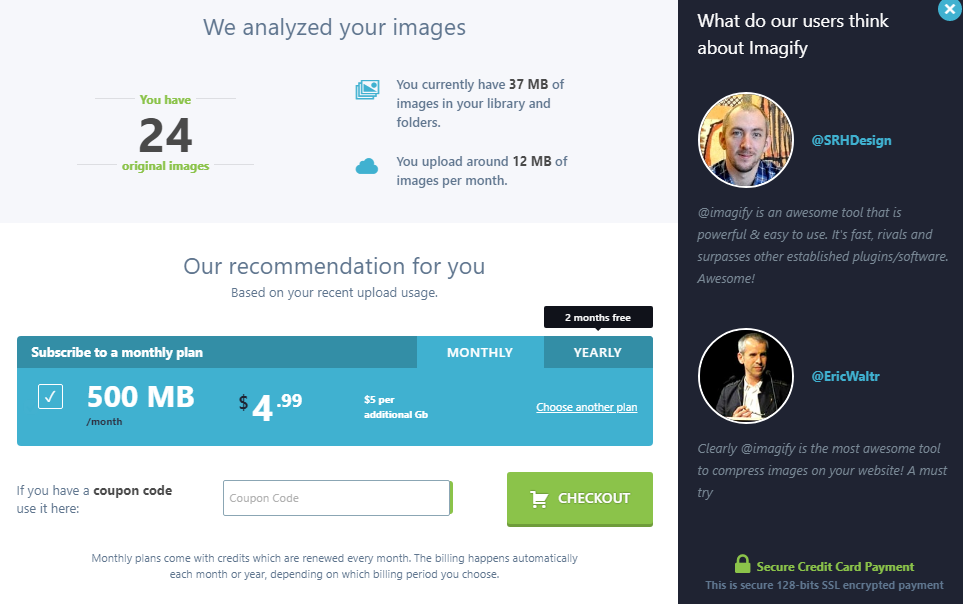 Was this guide helpful?

Great! Glat we could help!

Thank's for your feedback
Great! Glat we could help!
Your feedback has been sent to our team We value every bit of feedback we receive as it helps us to improve our products and services. Thank you for your time.